Howdy everyone!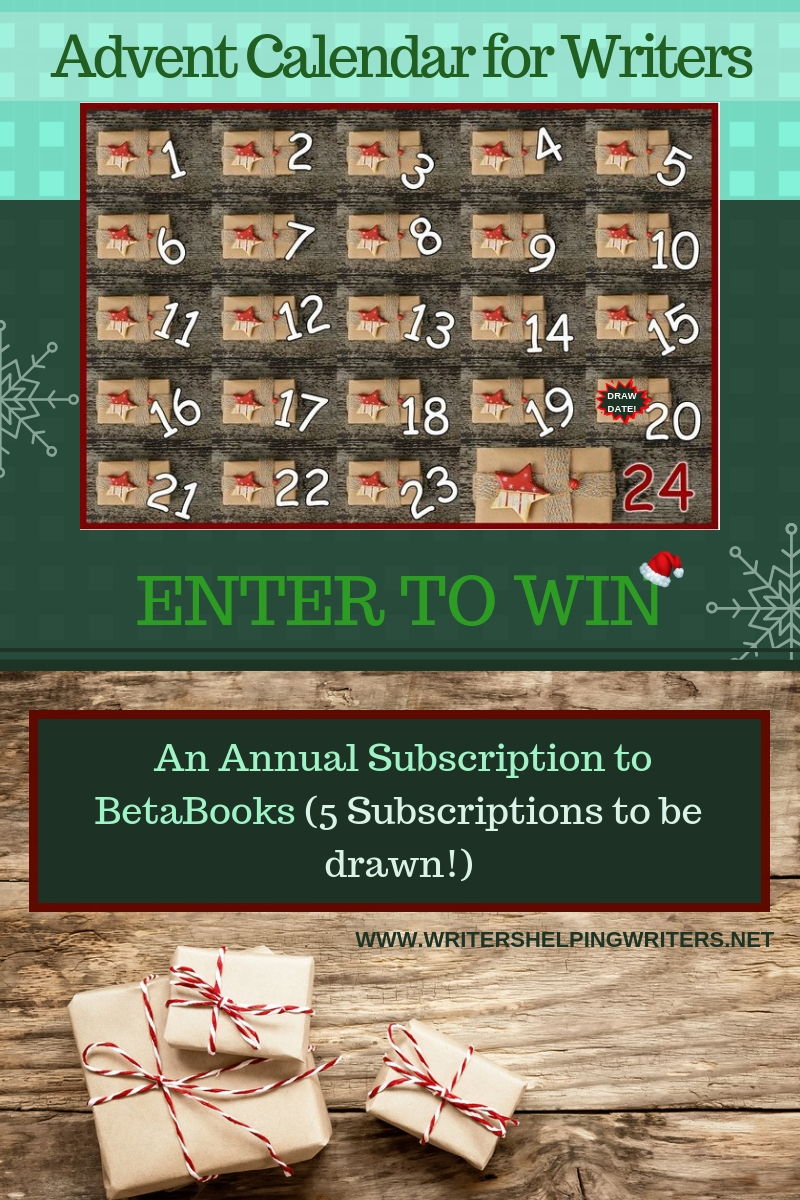 I had a whole winter' worth of snow fall on me here in Raleigh this weekend. Winter hasn't even started yet! Also, something about the phrase autumn snow storm feels odd.
The awesome humans over at WritersHelpingWriters are running an advent give away contest and BetaBooks is giving away annual subscriptions. It seemed only fair that I let you all know about it. In addition to BetaBooks subscriptions, they are giving away some other amazingly cool stuff that I think most authors would be interested in.
Check everything out here Advent Calendar for Writers Giveway.
Or go right to the BetaBooks Give Away.
WritersHelpingWriters are just stupendous humans, if you are more curious about them you can listen to the How Authors Work podcast interview with Becca Puglisi we did.
Boy, that feels like a lot of links. I hope you all have a wonderful end of the year, a fantastically Merry Christmas, and an exceptional New Years that leads us all into a great 2019!