Hi Everyone!
We have a diverse crew of authors and readers here at BetaBooks. Many authors bring their core group of beta readers with them when they join, but want to make even more reader connections. Many readers who are invited by one author are voracious beta machines who are on the lookout for new authors to connect with. And many authors join BetaBooks hoping to find their core group of Beta readers here.
For all of those people, we have the Reader Directory. Readers can list their preferences and specialties, authors can search for and query those readers. It's great! And we just added a feature:
Authors can now click on a list of all their past readers, and select any reader to see their preferences and contact information.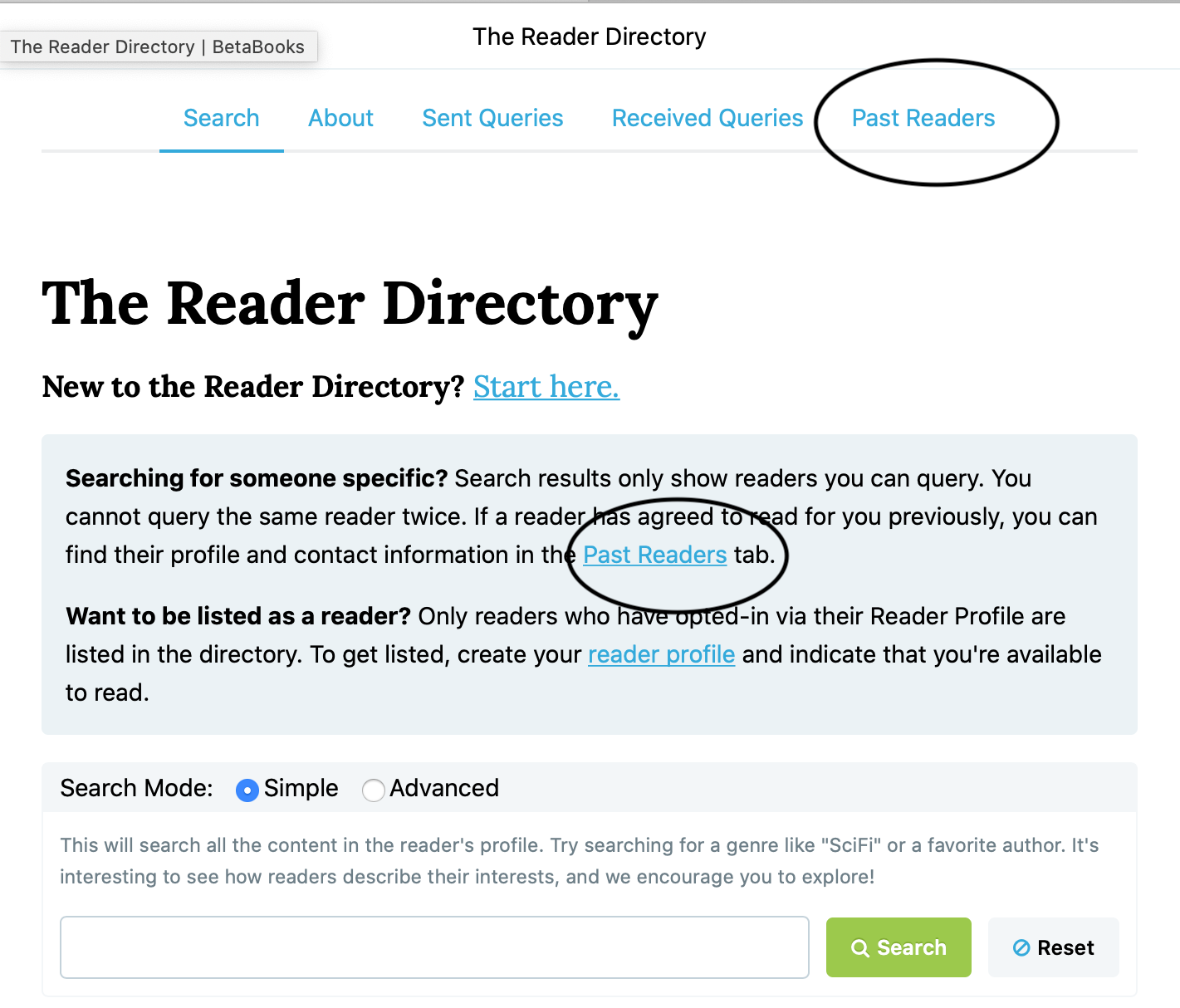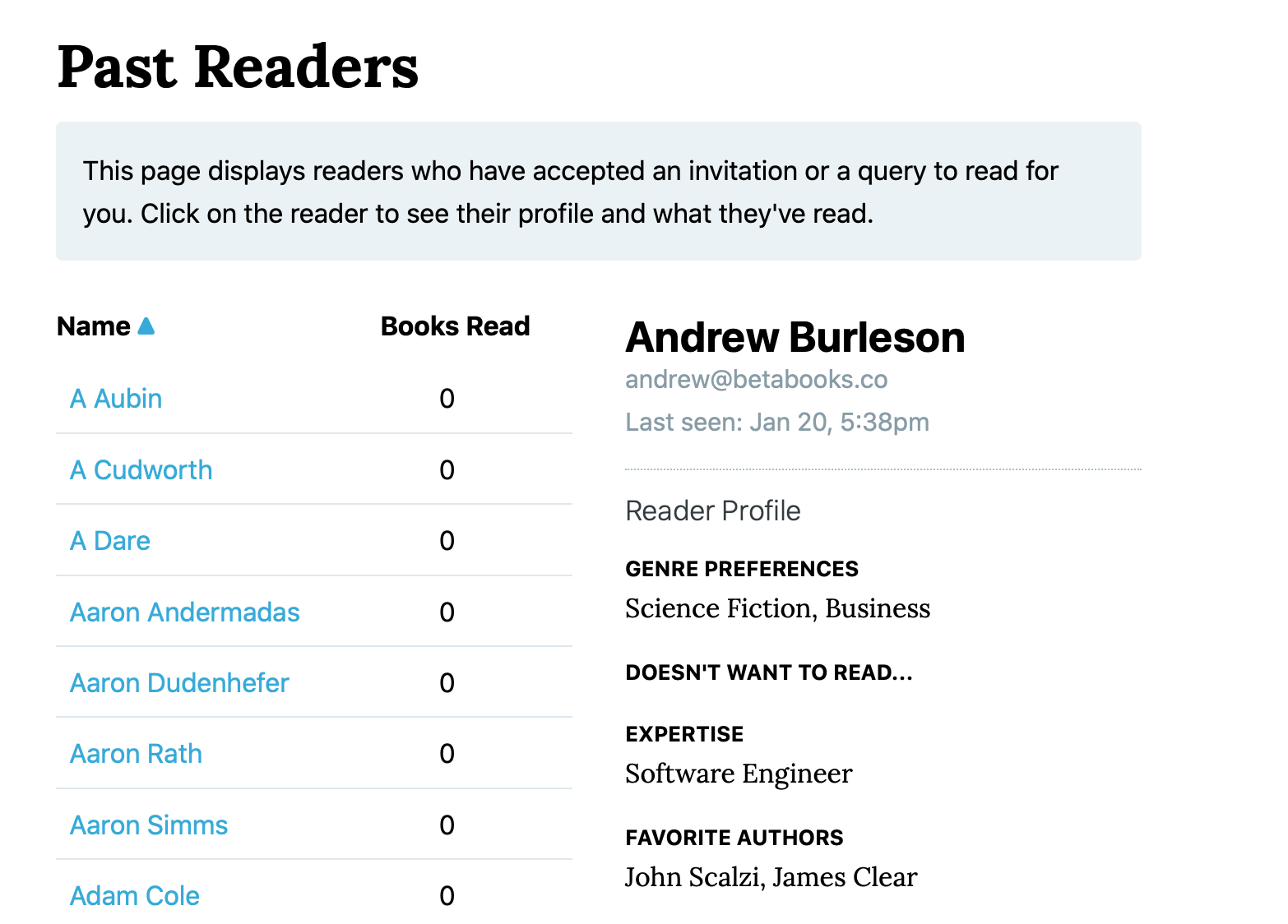 Ready to check it out for yourself? For those of you on our standard or pro plans, just click here. Not on a paid plan yet? click here to learn more. And as always, please reach out to me at pam@betabooks.co with any questions.